Project Scope
I was contracted by Critical Mass, London to work on the global redesign of Mitsubishi Motors website for 4 months in the summer of 2018.
I came in on the project about halfway through so the bulk of the research, overarching UX thinking and UI design had already been done. Our 3 design teams comprising each of a creative director, a copywriter, a UX designer and a UI designer. As teams we worked in 2 week sprints to design the remaining pages of the website.
As a UX designer my role was to work with the already established page content to create an information architecture for the pages and work closely with the creative director on the structure before handing over to the UI Designer.
The Discover section comprised of 7 separate pages including a very content heavy Heritage page which was very important to the client. The page is incredibly content heavy which meant it needed to have navigation within the page.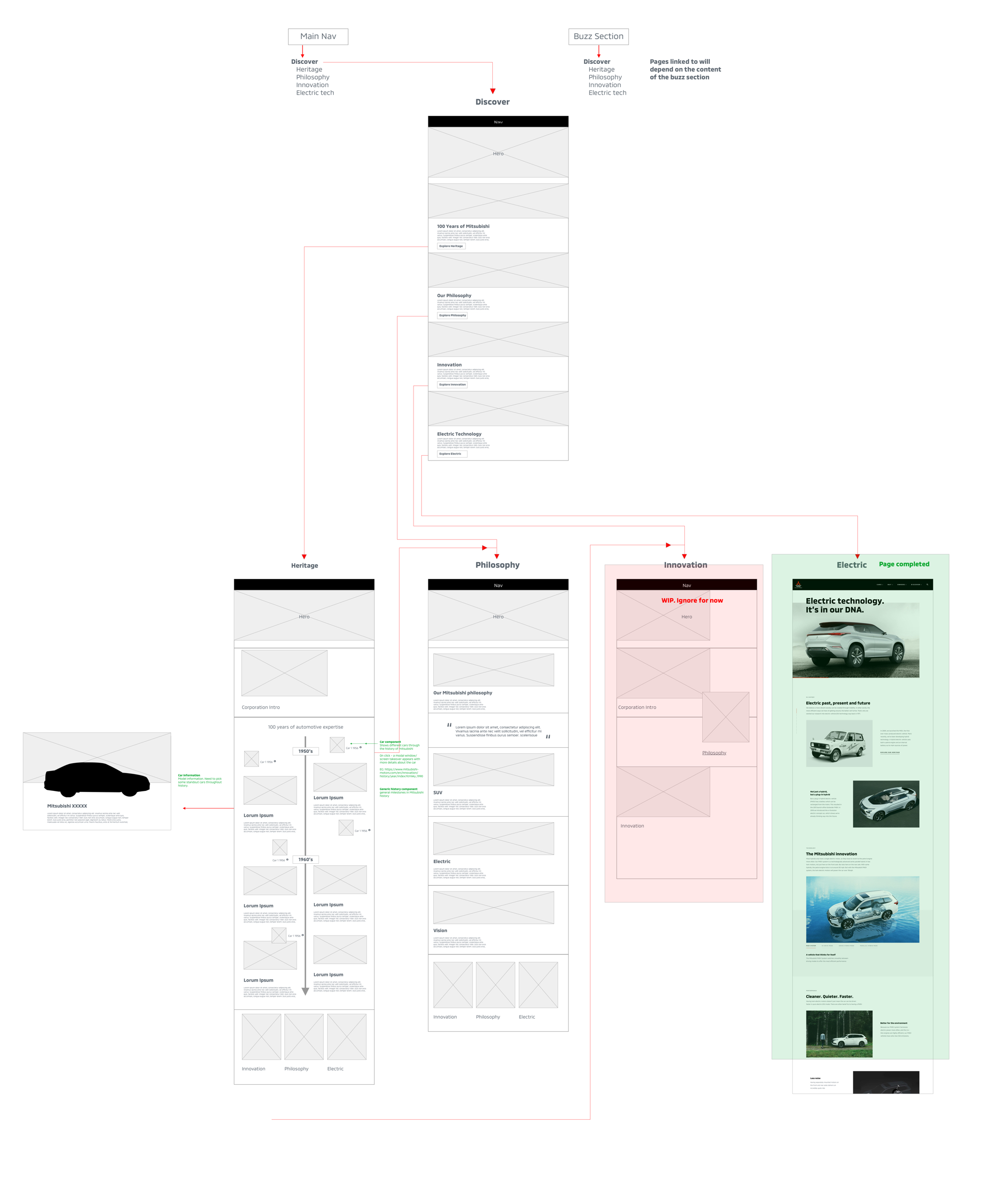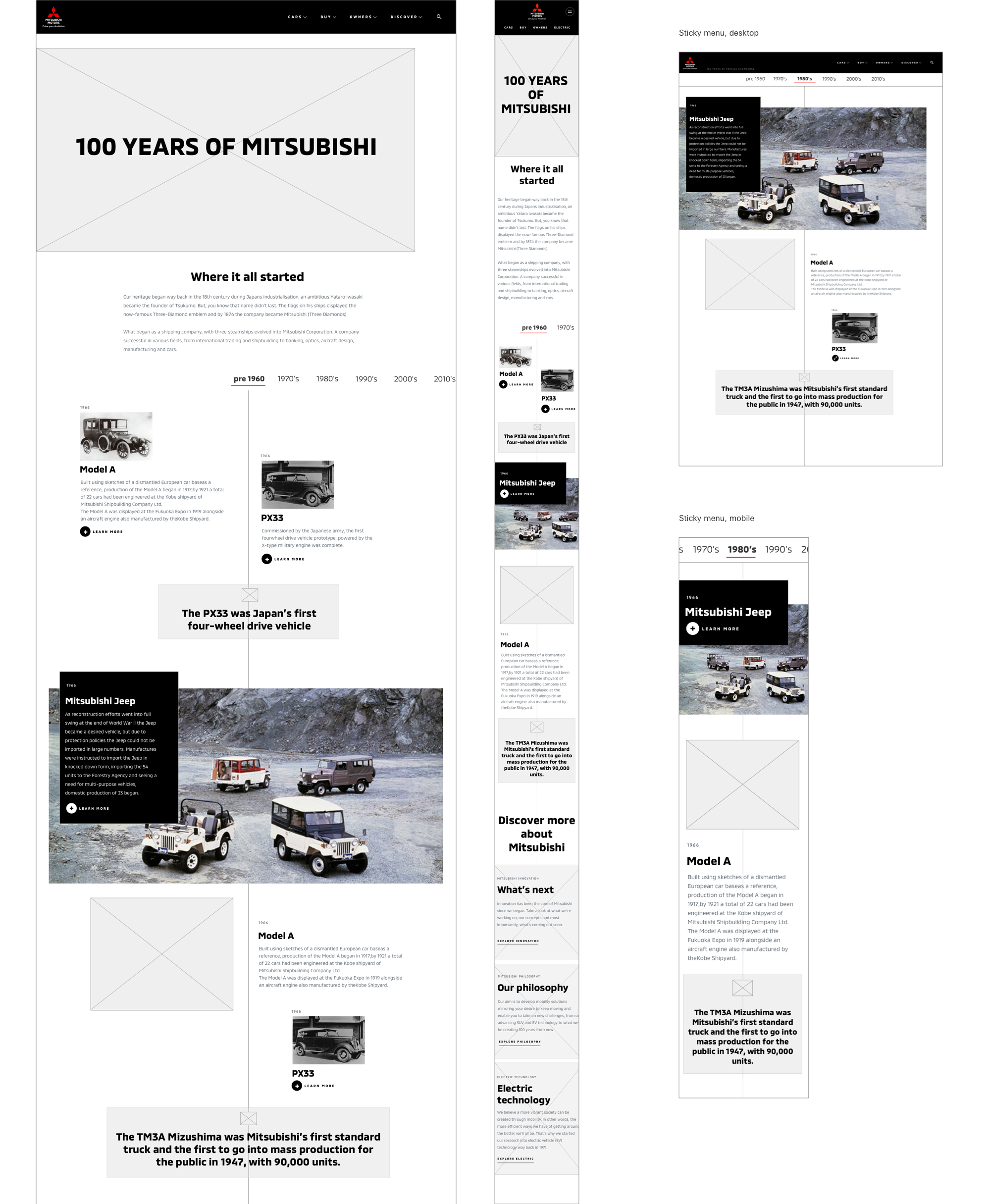 I also designed a number of calculation tools for Mitsubishi's plug-in electric vehicle the Outlander PHEV. These compared running costs, calculated range etc. Despite being in scope and the many iterations that we, as a team designed they are yet to go live.