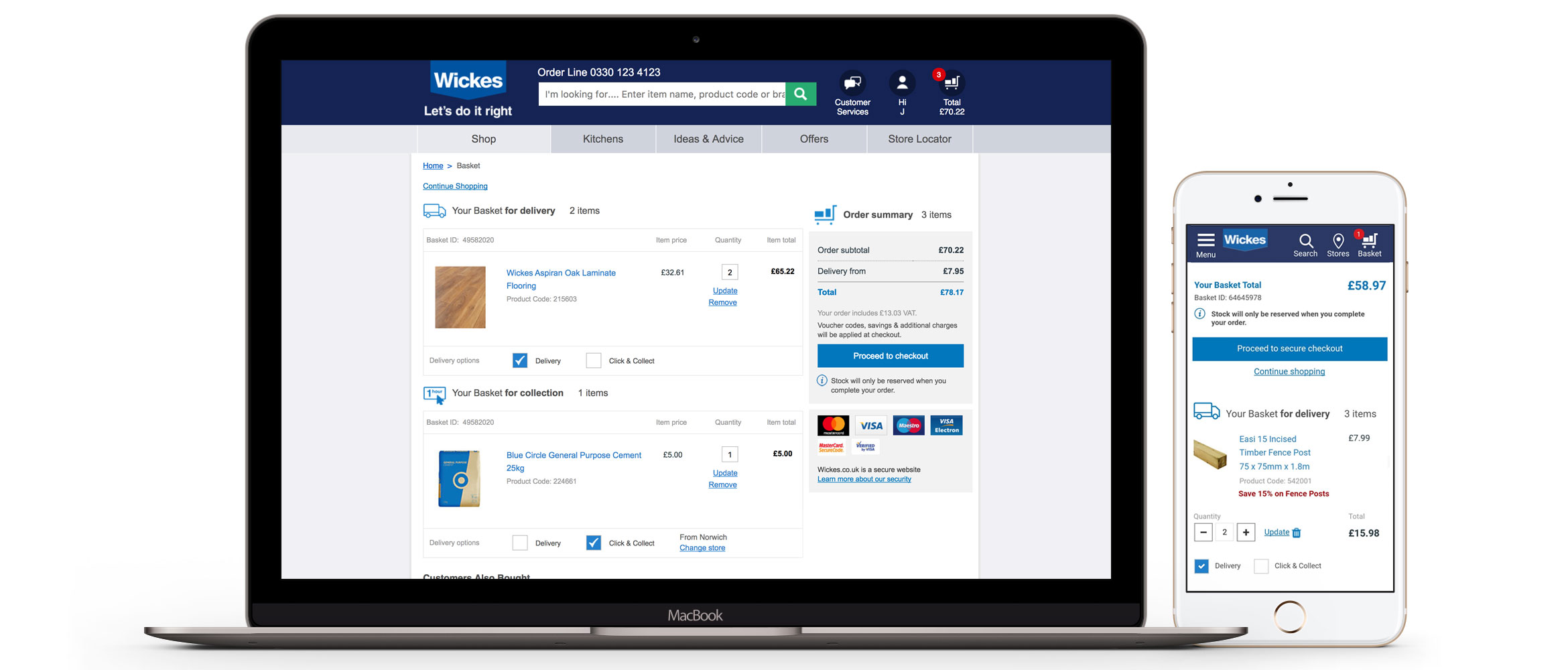 User Research | Wireframing | Prototyping | User Testing | UX Design | UI Design |
Project Scope
The scope of the project was to update and improve the user experience and the design on the basket page of the Wickes website. No extra functionality could be added to the experience. The goal was to increase conversions by decreasing abandoned baskets and to update the design bring in line with current new UI components.
Process
As the turnaround for the project was so short (3 weeks) I had to work as much to best practices as possible in order to get the designs over the line. Competitor research was conducted, wireframes were created and the designs were prototyped. An A/B/C test (control vs 2 new designs) was conducted over 1 month. This was moved to an A/B when the best of the 2 new designs was determined
The Results
Due to the terms of my NDA I cannot reveal the full details of the results but the outcome was positive and led to the design being moved to 100% and later rolled out as a permanent change to the site. Go shopping and see!